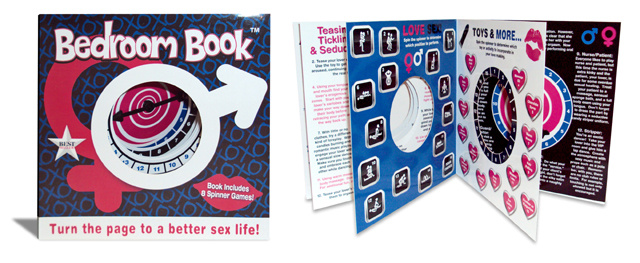 BEDROOM BOOK!
Turn the page to a better sex life!
Great for Many Nights of Romance and Passion.
With Bedroom Book you'll discover new and exciting ways to both give and receive pleasure. Moreover, by playing you'll be able to turn your bedroom into the ultimate sexual playground; a place where you'll spend countless hours achieving greater levels of sexual fulfillment.
Note: In order to take full advantage of the activities on each page, make sure you first plan ahead by having items on hand such as ice cubes, flavored body toppings, blind folds, massage oils, and arousing objects such as your favorite sex toys. By doing so, the games will be both more pleasurable and exciting.
8 Spinner Games inside!
---